About Our Dental Office – Pacoima, CA
Comprehensive,
High-Quality Dentistry
At A New Smile, we're able to address virtually any oral need, whether that's specialized care from a periodontist or endodontist, or detailed treatment from our in-house oral surgeon. In addition to helping you maintain good oral hygiene with routine preventive care, our team is able to also serve you during the times you need specialized expertise as well. You can read a little more about what makes our dental office special below.
All Services
Under One Roof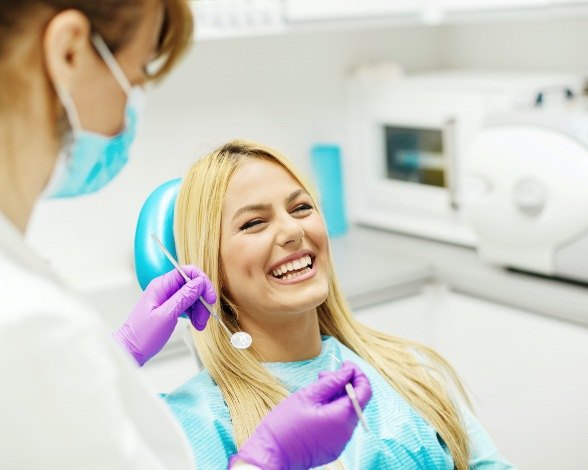 Our team consists of one general dentist, a periodontist, an endodontist, and an oral surgeon. Due to each of our staff's specialized experience and knowledge, we're able to offer completely comprehensive dental care, including the most in-depth and advanced treatments. That way, we can provide you with exceptional dentistry whenever you need it, alongside regular preventive visits that keep your mouth healthy.
Modern Dental Office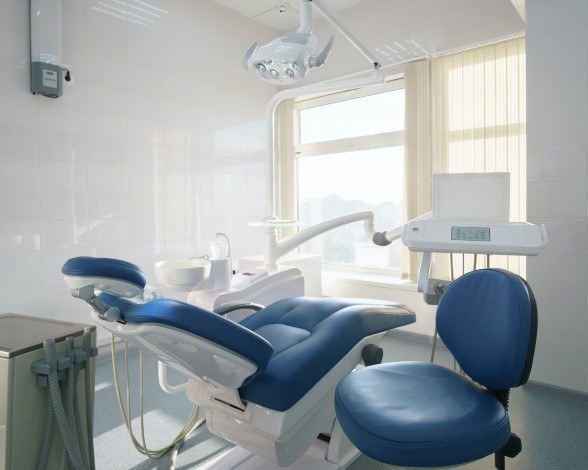 Our dental office is newly remodeled, including everything from the cabinetry to the paint and treatment chairs. The modern and clean dental office is often what helps our patients feel more at-ease and relaxed as soon as they enter through our doors. You can take a tour of our dental office by clicking on the link below, so you know what to expect when you visit us.
A Team of
Patient Advocates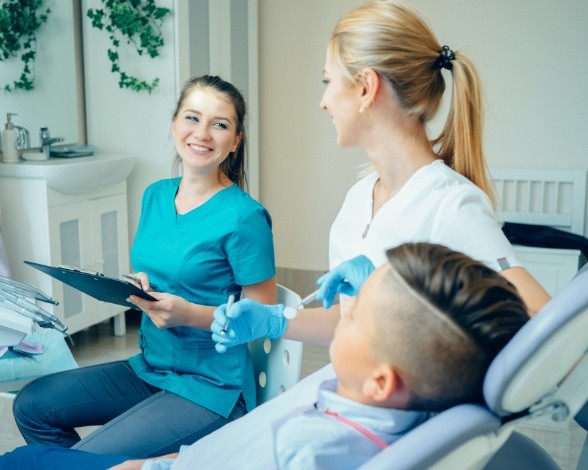 Our team truly cares about what we do. That's why we take the time to get to know all of our patients on a personal level—not only does this allow us to provide custom-tailored treatments to fit individual needs, but it also helps our patients feel more comfortable and trusting of us. We're dedicated to offering care that's honest and transparent, and we're always here to answer any questions anyone may have.
We Love
Our Community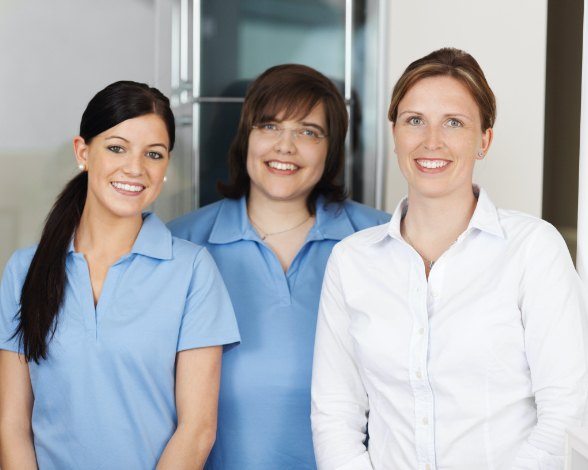 We value our community of Pacoima, and we're always looking for ways to support our patients, friends, and families who live in the area. That's why we're currently involved with JW Kingdom Hall and Mary Immaculate. If you know of any worthy causes or fundraisers that we can donate our time or resources to, please don't hesitate to let us know!