Replacing Missing Teeth – Pacoima, CA
Your Smile Doesn't
Need to Stay Incomplete
Did you know that among adults between the ages of 35 and 44, 69 percent have already lost at least one permanent tooth? The takeaway is that tooth loss is more common than many people think. Even one missing tooth can affect your day-to-day diet, lead to bite alignment issues, and increase your risk of developing a TMJ disorder. In short: you shouldn't let that gap stay empty for very long. Call A New Smile today to schedule a consultation if you suspect that you could end up with an incomplete smile in the near future, and we'll review options for replacing missing teeth in Pacoima, CA.
Why Choose A New Smile for Replacing Missing Teeth?
Long-Lasting Emax and Zirconia Bridges
Dental Implant Placement Performed In-House
Quality Dentistry and Excellent Customer Service
Dental Bridges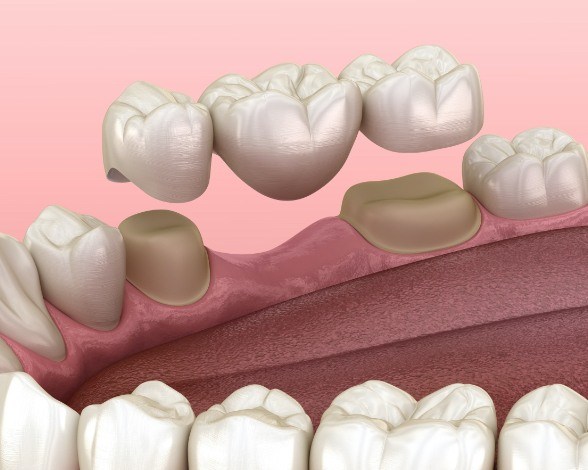 Dental bridges are the traditional tooth replacement option of choice if you've lost one tooth or a few consecutive teeth. Each bridge is made up of two dental crowns and at least one false tooth called a pontic. The bridges are attached to your natural teeth while the pontic or pontics fill in the space between them. By literally "bridging" the gap this way, we can prevent the rest of your teeth from drifting out of place.
Learn More About Dental Bridges
Dentures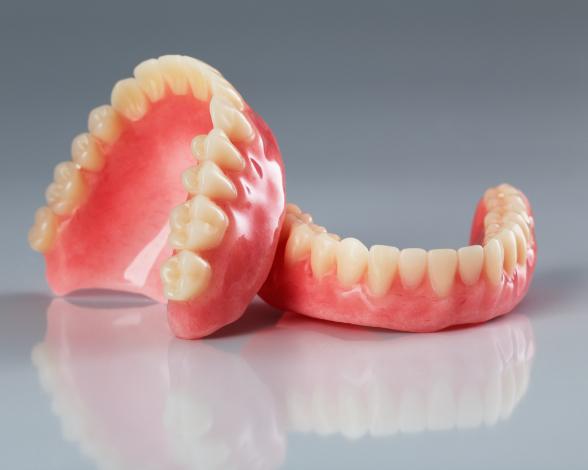 When multiple teeth are missing, dentures are often a budget friendly way to replace them all at once. A partial denture is designed to fill in multiple gaps throughout an arch, fitting neatly between the remaining natural teeth. A full denture, on the other hand, is used to replace an entire row of teeth. Both types of dentures will be fully customized so that they fit as comfortably as possible in your mouth and resemble your natural teeth as closely as possible.
Dental Implants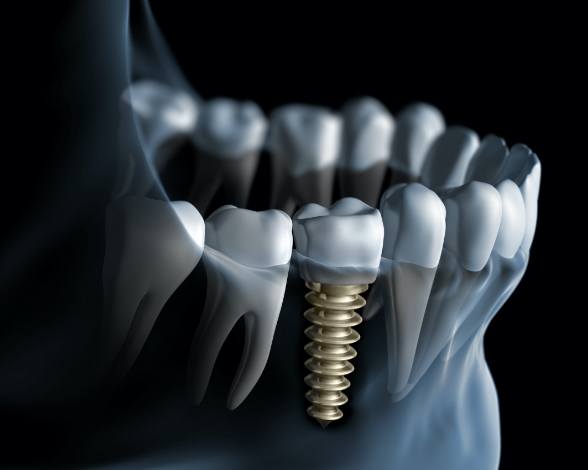 Crowns, bridges, and dentures can all be attached to dental implants in order to replace any number of teeth. What makes dental implants unique is that they permanently replace the roots of the missing teeth, giving your restoration a much more stable foundation that will keep it in place while you're eating or speaking. Do not worry about referrals – Dr. Ramtin and his team have the training necessary to handle the entire dental implant procedure.