Dentures – Pacoima, CA
Replacing Multiple Teeth with Full and Partial Dentures
Did you know that more than 36 million Americans are missing all of their teeth? It goes without saying that a lack of teeth can make eating, speaking, and smiling extremely difficult. Luckily, with dentures in Pacoima, you can replace all of your missing teeth at once with a single natural-looking dental prosthetic! Are you thinking that you might need dentures in the near future? Reach out to our team at A New Smile today to set up a consultation.
Why Choose A New Smile for Dentures?
Long-Lasting, Lifelike Full and Partial Dentures
Dental Implants Placed and Restored In-House
Known for Excellent Customer Service
Who Is a Good Candidate for Dentures?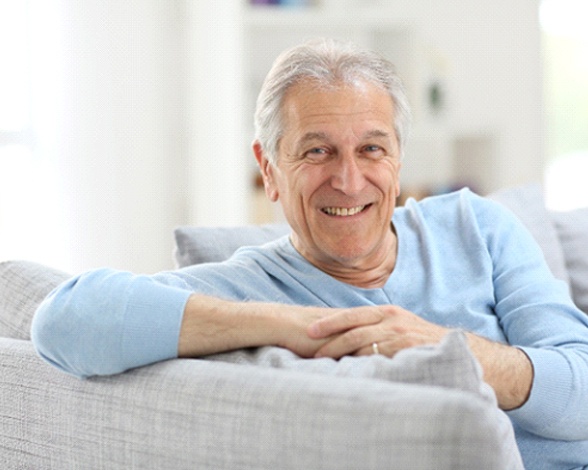 Most adults who are missing several teeth or an entire arch of teeth are considered potential candidates for dentures. The best way to determine whether or not it's the best choice for you is to schedule an exam with one of our dental experts. Oral health issues like cavities and gum disease will need to be addressed before you can receive your dentures. We'll put together a treatment plan that takes your unique needs into account so that you can ultimately enjoy a complete smile without complications.
Types of Dentures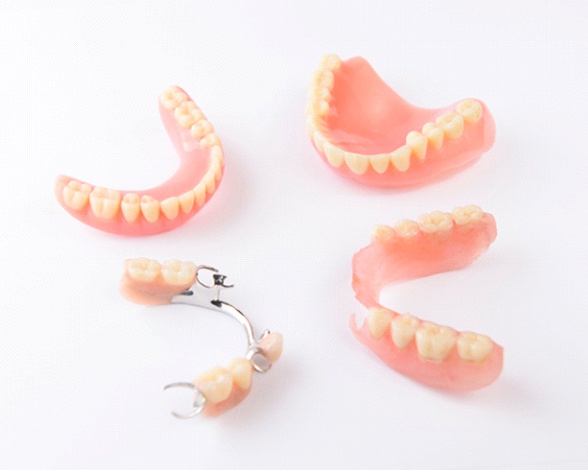 There are three main types of dentures: partial dentures, full dentures, and implant dentures. Each one has advantages to consider; the kind we recommend will be based on your situation.
Partial Dentures
A partial denture is used to fill in the gaps in your smile when you still have plenty of natural teeth worth saving. The prosthetic consists of a gum-colored base and artificial teeth that have been shaded to match the rest of your grin. It's held in place with a metal clasp attached to your natural teeth.
Full Dentures
When you've lost most or all of the teeth in a single arch, you can use a full denture to replace them all at once. Full dentures are made out of the same natural-looking materials as partial dentures, but they don't have a metal clasp; instead, they rely on natural suction to stay on your gums.
Implant Dentures
An implant denture is a full or partial denture that has been anchored to a number of dental implant posts. Dental implants join with your jawbone to act as new tooth roots; this will give your new smile extra stability and chewing power, and it eliminates the risk of your teeth slipping at awkward moments.
The Benefits of Dentures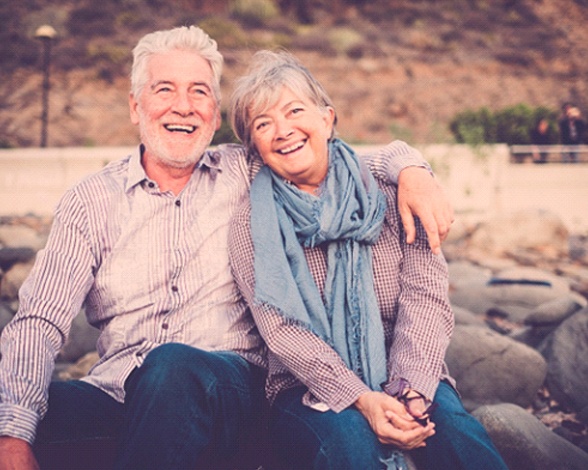 Dentures have been around in one form or another for centuries. Today, they remain a popular option for replacing multiple teeth, and there are several important reasons why:
They restore your bite and allow you to comfortably eat many different kinds of foods again.
They can be personalized for your mouth to fit as comfortably as possible.
They can last 10 years or more if you take good care of them.
They provide a cost-effective way to replace several teeth at once.