Preventive Dentistry – Pacoima, CA
Thorough Checkups
and Gentle Cleanings
A brilliant smile requires regular maintenance if it's going to stay healthy and intact. This means maintaining a consistent daily hygiene routine while also visiting Dr. Ramtin at least twice a year for dental checkups. By examining your teeth for any existing issues and removing harmful substances every six months, we can safeguard you from cavities, gum disease, and other threats to your oral health. Call A New Smile today to set up your next appointment for preventive dentistry in Pacoima, CA.
Why Choose A New Smile for Preventive Dentistry?
Extremely High-Quality Dentistry
A Wide Range of
Advanced Procedures
Team Offers Excellent Customer Service
Dental Checkups
& Teeth Cleanings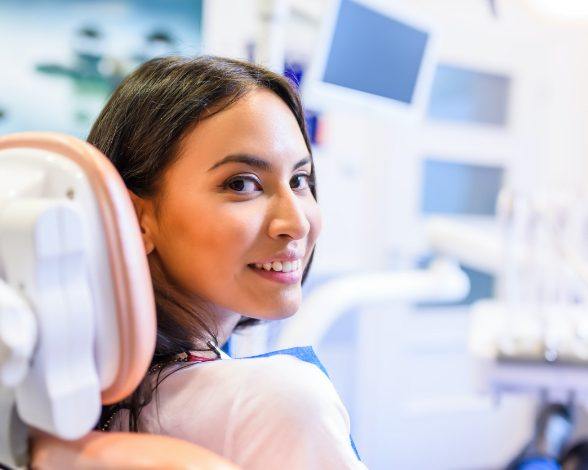 We'll begin by inspecting the teeth and gums for any signs of damage or disease that you may not notice on your own. If we find any symptoms that are cause for concern, we will go over our findings with you, explain the nature of the problem, and discuss possible treatment options. Once the exam is complete, we will gently clean your teeth. Our primary goal is to remove plaque and tartar, which can accumulate in areas that you overlook or can't reach with your toothbrush.
Fluoride Treatments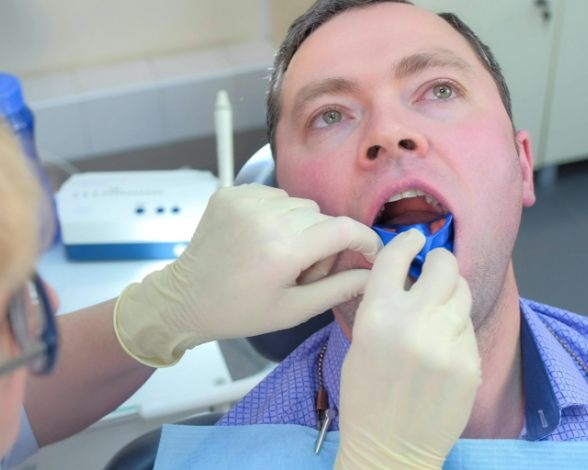 Sometimes we may apply a fluoride supplement directly to your teeth as a preventive measure. Fluoride can strengthen tooth enamel and help prevent cavities; it can even reverse the earliest stages of decay. While many people get enough fluoride from drinking tap water or from using ADA-approved toothpastes, those with weaker-than-average enamel can benefit from fluoride treatments that improve the tooth's defenses against cavity-causing bacteria. A fluoride treatment can be painlessly completed in a matter of minutes towards the end of your visit.
Oral Cancer Screenings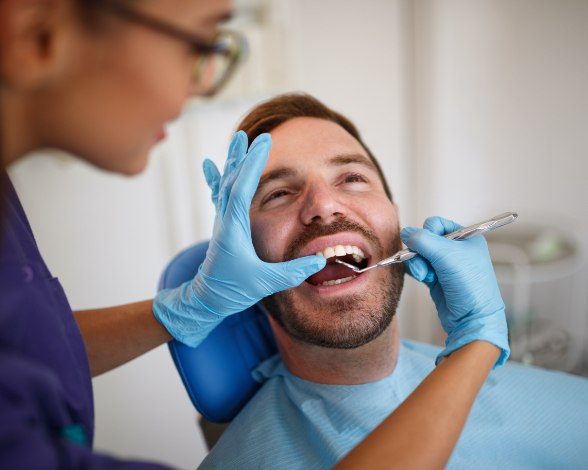 If you do not smoke or drink excessively, you might think that you are safe from oral cancer. However, even people who do not engage in "high-risk" behaviors can potentially suffer from cancers of the mouth and the back of the throat. Your best chance of survival is to have oral cancer diagnosed while it's still in its early, more easily treated stages. We'll check for discolored oral patches and other symptoms that can point to oral cancer during every checkup; we'll let you know immediately if we find anything that warrants further examination.
Children's Dentistry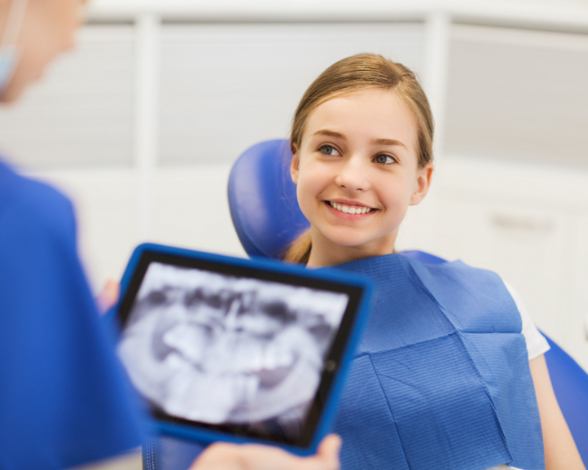 It's always more convenient to have a dental office that you can take your entire family to. Our kind and caring dental team will take whatever steps are necessary to help your children stay calm and comfortable during their regular checkups. We're always happy to answer questions about your little one's dental development; as their smile changes over the years, we'll make sure that you know what to expect and what kind of issues you should be on the lookout for.