Cosmetic Dentistry – Pacoima, CA
Bring Out the Beauty
of Your Smile
A beautiful smile can be infectious, but if there's a stain or a crack or another notable flaw that has you feeling self-conscious about your appearance, you probably aren't grinning as much as you might want to. But even with such imperfections, your dream smile could still be in reach thanks to the various treatments that Dr. Ramtin has to offer. Call A New Smile today to set up a consultation and discuss some of the improvements that you've been wanting to make to your teeth with cosmetic dentistry in Pacoima, CA.
Why Choose A New Smile for Cosmetic Dentistry?
Custom Crowns,
Inlays, and Onlays
Personalized At-Home
Teeth Whitening
Advanced Technology for Quality Dental Care
Porcelain Veneers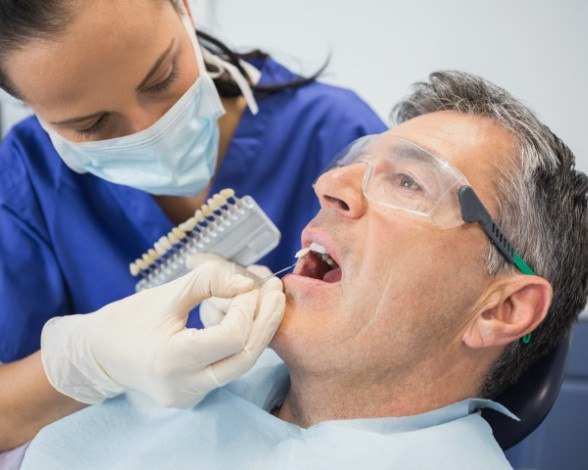 Many of the seemingly flawless smiles that you've seen on television and in magazines are actually the result of porcelain veneers. These thin ceramic restorations are made to cover your teeth like masks. As a result, multiple dental flaws will disappear in one fell swoop, leaving you with a dazzling yet natural-looking smile in as little as two appointments. Even better, you can count on the results to last a long time: veneers don't stain easily, and they can last more than 10 years with the right care and maintenance.
Metal-Free Dental Crowns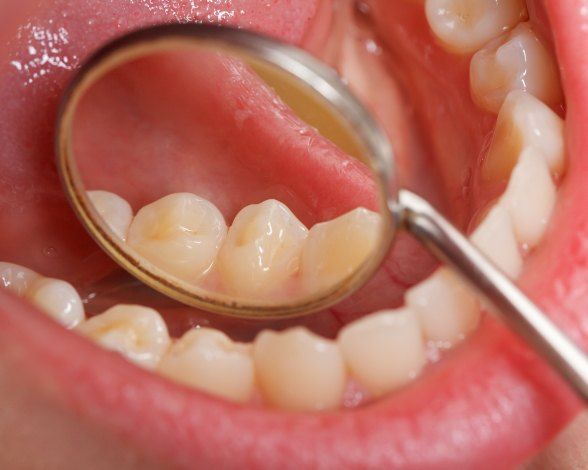 If you've ever seen someone with a metal crown, you know how much they tend to stand out. Our dental office instead offers EMAX crowns made out of a special kind of ceramic material. EMAX restorations are notable for their translucent color that's extremely similar to natural teeth. Once it's in place, most people won't even be able to tell just by looking that you've had dental work done. In addition to crowns, EMAX inlays and onlays are also available.
Cosmetic Dental Bonding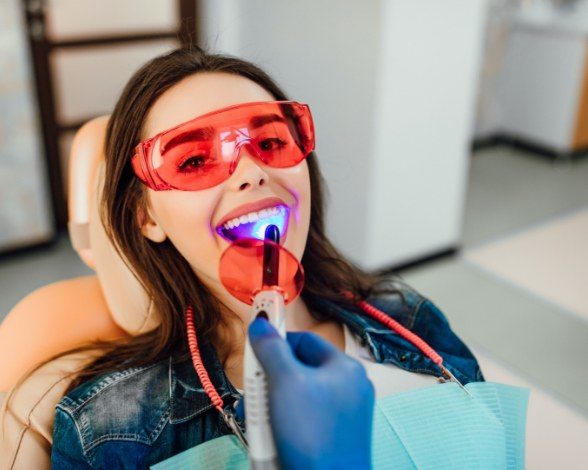 Maybe there are just one or two corrections you want to make to your smile, such as closing a gap that's just a little too big or hiding dental discoloration. Cosmetic bonding is an excellent way to make a variety of quick changes in just one visit. A small amount of composite resin is applied to your teeth, covering up the cosmetic flaws in question; then a special light is used to harden the resin in seconds. This procedure can be considered the faster, less expensive alternative to veneers.
At-Home Teeth Whitening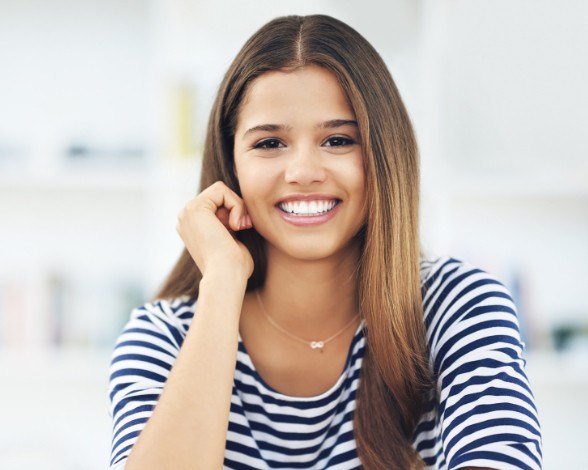 Have you been thinking that your smile looks a little duller than you would like? With our Opalescence take-home whitening kits, you can brighten your teeth by several shades in just one week. First, we scan your mouth with our 3Shape Trios scanner to create a number of custom trays for your take-home kit. Over the course of your treatment, you'll wear the trays filled with whitening gel for a predetermined amount of time each day. The ingredients in the gel will penetrate your enamel and gradually break down any stain-causing particles.
Smile Makeovers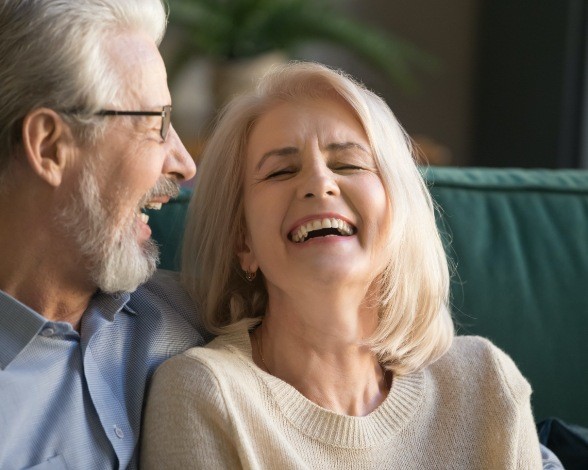 Are you not sure what kind of treatment you need to make the improvements you have in mind? Get in touch with us to discuss a full smile makeover. Once we know what your goal is and have examined your entire mouth, we can create a personalized treatment plan for you in order to make the desired changes. This may involve one or a combination of cosmetic dental procedures based on what kind of improvements need to be made.