Advanced Dental Services & Technology – Pacoima, CA
Precision, Reliability,
& Detail-Oriented Care
In order to provide our patients with the best looking and longest lasting results after each of their treatments and checkups, we use the latest technology in our field, including our soft tissue laser, intraoral cameras, and countless other instruments. These allow us to provide accurate diagnoses as well as plan out the most detailed treatments to reduce the risk of complications. You can view some of the advanced gadgets that we use around our dental office below.
Committed to State-of-the-Art & Comfortable Dental Experiences
Streamlined & Comfortable Routine Checkups
High-Quality Digital
Imaging Devices
Precise, Detailed
Treatment Plans
Intraoral Cameras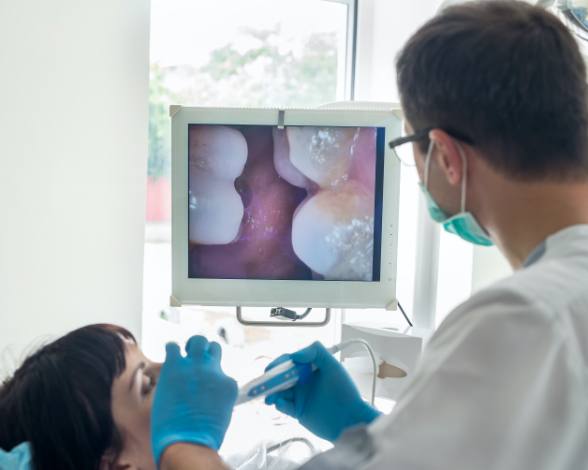 Intraoral cameras are small, handheld devices with cameras on the ends of them that we can maneuver around your mouth to gain an up-close and detailed view of nooks and crannies between your teeth and gums. We can capture still images and video footage that we can use as educational tools to show you exactly what oral health problems you may be facing and better explain how our recommended treatment plans will help address them.
All-Digital X-Rays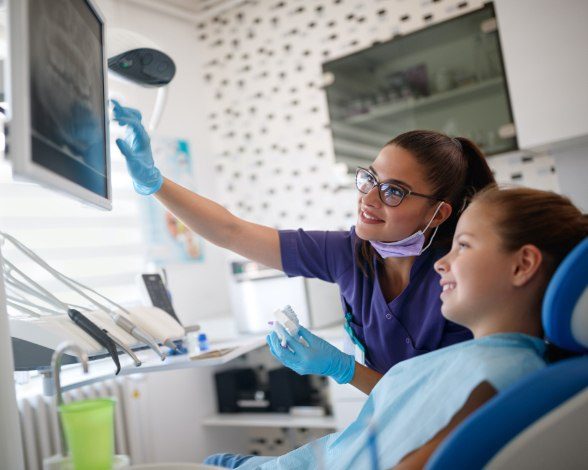 In the past, dental X-rays were captured using film technology, which not only took awhile to develop, but were difficult to store and transfer. Today, we use modern digital X-ray imaging systems that work similarly to the way you would snap a picture on a camera. As soon as our team takes the X-ray, it's immediately viewable by our dentists, streamlining your checkups and allowing us to plan detailed, successful treatments.
Trios® Digital Impression System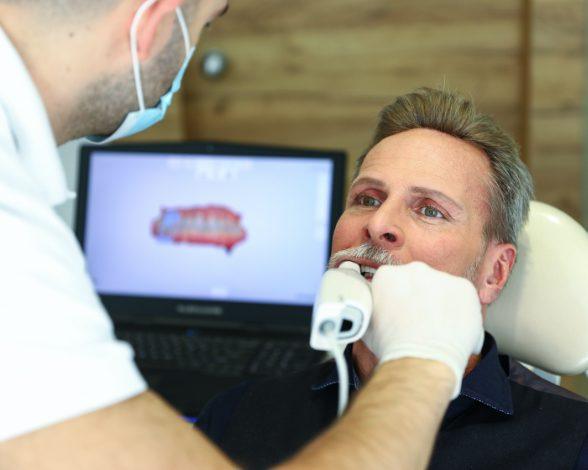 Have you ever had to receive an impression of your mouth for a mouthguard or dental restoration? When you visit our dental office, you won't have to worry about goopy putty being what we use to do this. Instead, we use our advanced Trios digital impression system. We just wave the wand inside of your mouth, and it will capture a digital blueprint of the area that we can send off to our dental laboratory to craft a perfectly-fitted oral appliance or restoration.
Kavo®
Soft Tissue Laser Dentistry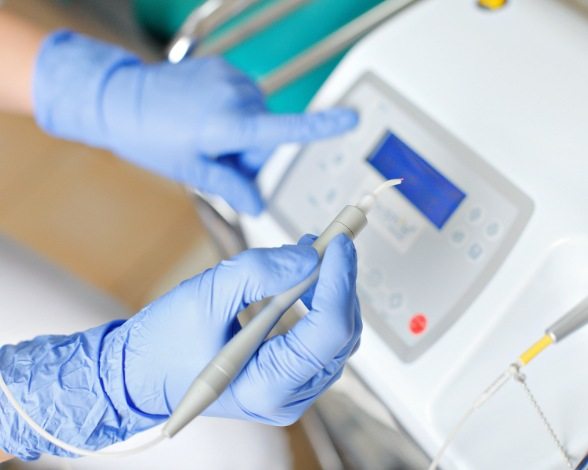 Our soft tissue laser is a small, pen-shaped device that emits a concentrated beam of light from the tip of it. It's able to blast away harmful oral bacteria and remove overgrown or damaged soft tissue within the mouth to restore your gum health. It immediately cauterizes the area on-contact as well, which eliminates the need to use a scalpel and sutures in many treatments and minimizes bleeding and recovery times.
Panorex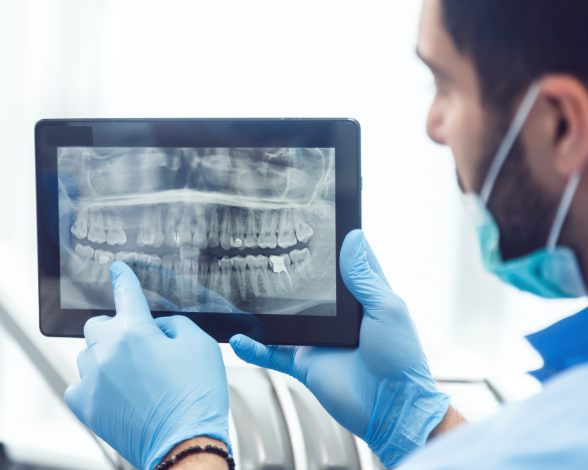 We also have a Panorex X-ray imaging device, which takes panoramic, two-dimensional images of the mouth and jawbone, allowing dentists to spot problems that are forming beneath the gumline, like impacted wisdom teeth and infections. These are especially helpful when planning oral surgeries and treatments for bruxism.