All-On-4 Dental Implants — Pacoima, CA
An Ideal Alternative to
Traditional Removable Dentures
While today's dentures are more durable and lifelike than ever before, they leave some things missing. Namely, they don't replace the roots of missing teeth, which keeps them from feeling truly strong, stable, and comfortable. Fortunately, at A New Smile, we offer an ideal alternative to traditional removable dentures with All-On-4 dental implants in Pacoima. This revolutionary tooth loss solution can help you enjoy all the benefits of an implant denture with minimal effort. Read on to learn more and give us a call when you're ready to set up your consultation.
How Do All-On-4 Dental Implants Work?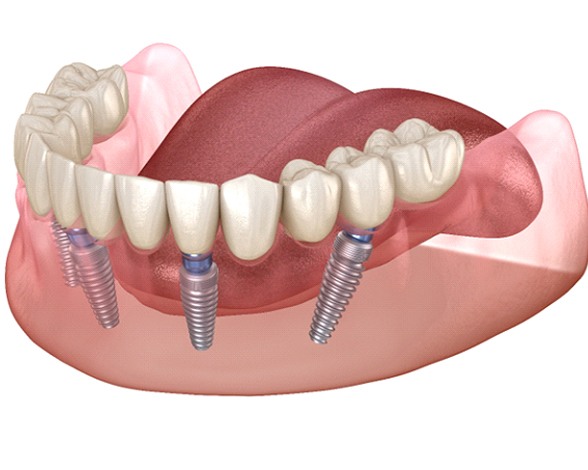 Traditional dentures sit on top of the gums, relying on suction from their precise fit to stay in place. Meanwhile, implant dentures are supported by four to eight small metal posts called dental implants. They are placed throughout the jawbone to replace the roots of missing teeth. However, there needs to be enough jawbone density for the dental implants to be successful.
All-On-4 dental implants take advantage of parts of the jaw that are naturally the thickest. Using just four strategically placed dental implants, the All-On-4 method can support a full denture with maximum stability. Two implants are placed near the front of the mouth, and two are placed at 45-degree angles towards the back of the mouth. This provides all the benefits of dental implants with a limited amount of jawbone density.
Am I A Candidate for All-On-4 Dental Implants?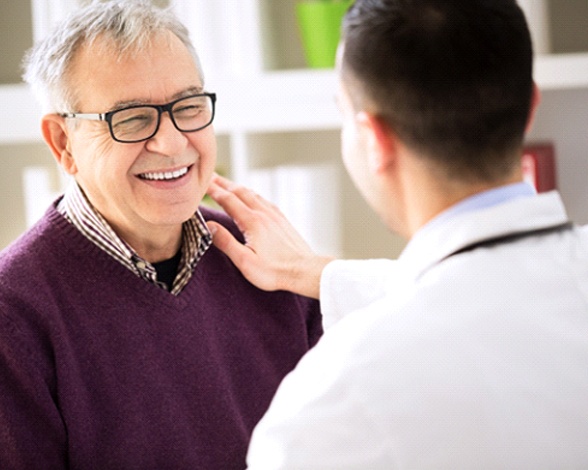 Patients suffering from severe or long-standing tooth loss are often excellent candidates for All-On-4 dental implants. In fact, this treatment is ideal for many patients who do not qualify for traditional implant dentures due to lack of jawbone density. To be considered a candidate, you'll need to be in good overall health and have great oral health. If necessary, we may recommend gum disease treatment or a tooth extraction to prepare you for All-On-4 dental implants, but this option can typically help you avoid a preliminary bone graft.
Benefits of All-On-4 Dental Implants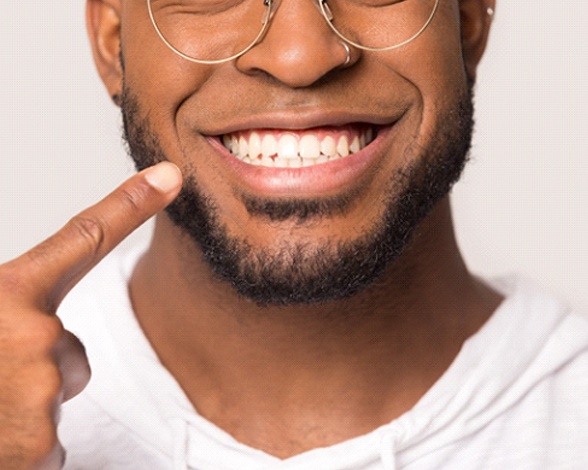 Restoring missing teeth with dental implants offers benefits like:
Preserve jawbone density
Regain 80% or more chewing power
Care for just like natural teeth
No slipping, popping, or clicking
Support better overall oral health
All-On-4 VS Traditional Dental Implants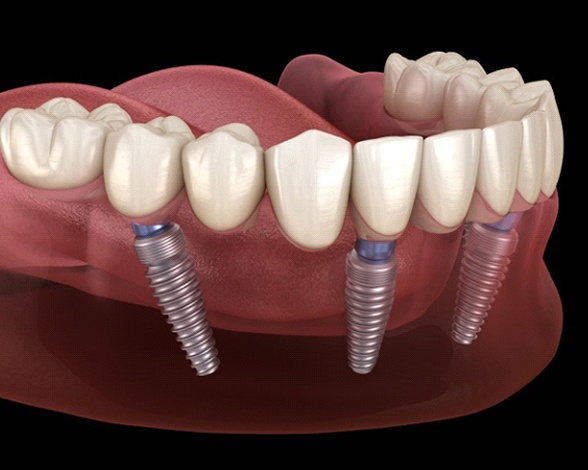 In addition to all the benefits of dental implants, All-On-4 dental implants provide the additional advantages of:
Potential to get your new denture the same day as your implant surgery
Faster treatment time
Faster recovery time
Less jawbone density needed