Emergency Dentist — Pacoima, CA
The Help You Need
When the Worst Happens
No matter what sort of dental emergency you have – be it a toothache that occurred all of a sudden or a tooth that broke when you bit down on something hard – you probably don't want to have to think too much about your next steps. Luckily, there's a very simple answer: call A New Smile right away and schedule an emergency appointment with Dr. Ramtin . We are ready to provide fast pain relief whenever you need it with emergency dentistry in Pacoima, CA.
Why Choose A New Smile for Emergency Dental Care?
Wide Range of Emergency Procedures
State-of-the-Art Dental Technology
Experienced Team of Dental Specialists
How We Treat Dental Emergencies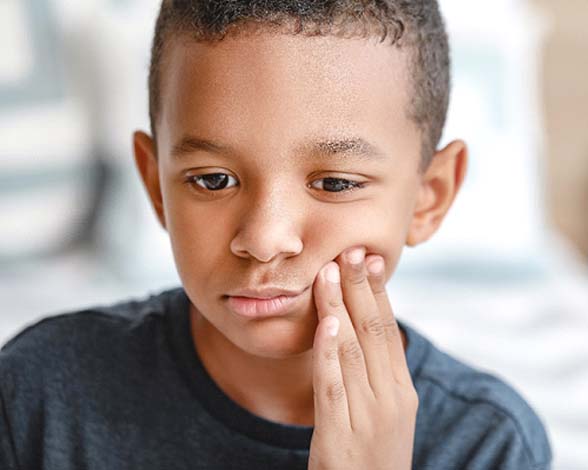 Call us to get an emergency appointment scheduled: When you call for an appointment, let us know exactly what happened and explain your symptoms in as much detail as you can so that we can give you good first-aid advice. We'll do our best to get you seen for an emergency visit as soon as possible.
Get an emergency exam from our team: When you arrive, either Dr. Ramtin or Dr. Farzam will perform a detailed exam of your mouth and take note of your symptoms to better understand what emergency you are experiencing. If needed, they will get you out of any immediate pain, then capture digital X-rays.
Review findings and make recommendations: Our office will work quickly to get your dental emergency resolved through a personalized treatment plan. Before we begin any phase of care, we'll always break down the estimated costs and expected timeline so you can make an informed decision on your care.
Get the care you need from our dentists : Whether you need a dental filling, crown, root canal therapy, extraction, or other service, we'll make sure to explain all aspects of your future care so you can make plans in advance and understand your costs beforehand.
The Most Common Dental Emergencies
There's no single definition for a dental emergency; some are caused by poor oral hygiene while others are the result of sudden trauma. Below, you'll find some guidelines to keep in mind that can help you deal with some of the most common dental emergencies our office handles.
Understanding the Cost of Dental Emergencies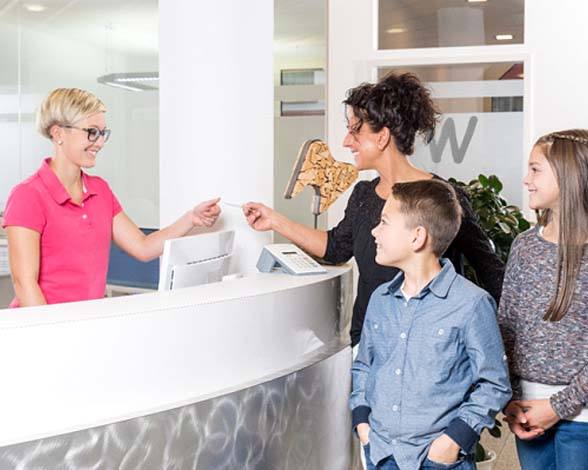 Emergency dental care could mean getting a filling, a crown, root canal therapy, or even an extraction. To put it simply, there are many different kinds of emergencies and thus many different ways to treat them. As such, we can't give you an estimate for the price of emergency care until we've seen your mouth and determined the severity of the problem. However, once we've come up with a potential treatment plan, we'll make sure that you are aware of the costs involved before moving forward.
How to Prevent Dental Emergencies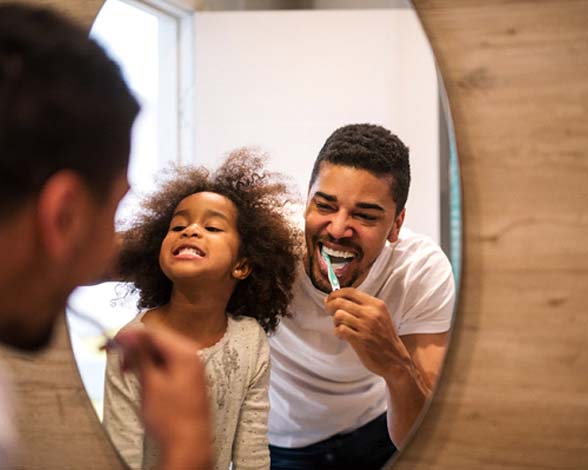 Dental emergencies can happen anywhere at any time. Not all emergencies are avoidable, but taking certain steps can help keep your smile safe. Read on as we go over in more detail about these five best practices for avoiding a dental emergency. If you need additional guidance on preventing dental emergencies, our team will be happy to speak with you directly.
Visit Your Dentist Regularly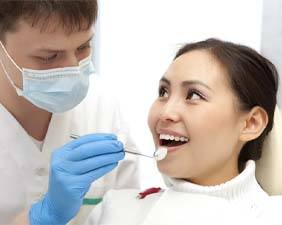 If issues like cavities and gum disease are left untreated, they can lead to serious problems like tooth infections, toothaches, and even tooth loss! Unfortunately, most oral health issues can develop without notice until they begin to cause unnecessary pain and damage. That's why you should visit us every six months for routine checkups and cleanings. These regular visits give Dr. Ramtin a chance to spot and stop oral health issues before they can cause a dental emergency!
Maintain Good Oral Hygiene Habits at Home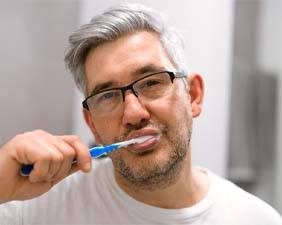 Between regular checkups, it's up to you to keep your oral health on track. The best way to do this is also the simplest: practice great oral hygiene! Simple healthy habits like brushing your teeth for two minutes twice a day, flossing daily, and rinsing with mouthwash regularly will help ensure that your teeth stay strong and sparkling.
Watch What You Eat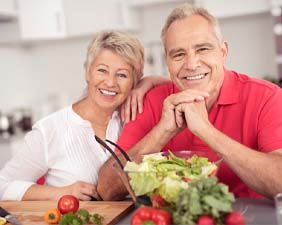 It's common knowledge that not all foods are created equal when it comes to your oral health. Sugary snacks and carb-filled foods fuel cavities, while acidic energy and sports drinks as well as hard foods wear away your enamel and increase your risk of chipped or broken teeth. Instead, try swapping out some or all of these choices with fruits, vegetables, lean protein, and low-fat dairy products to keep your teeth and gums healthy.
Wear a Mouthguard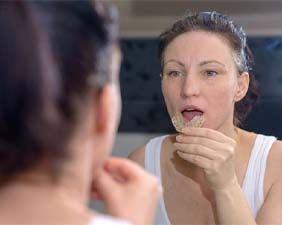 One of the most common dental emergencies are injuries caused by sports. Whether your mouth comes in contact with another player's elbow, a ball, or the ground, you could easily suffer a chipped, broken, or knocked-out tooth. Wearing a custom-made athletic mouthguard will help minimize your risk of these injuries and could potentially even help you avoid a concussion.
If you constantly wake up with headaches, sensitive teeth, or a sore jaw, you may grind your teeth in your sleep. This is called bruxism, and the prolonged exposure to excess pressure can dramatically weaken your teeth. Thankfully, with a personalized nightguard for bruxism, we can help keep your smile safe while you sleep.
Use Tools, Not Teeth to Open Packaging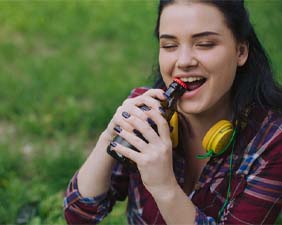 Teeth are strong, but not indestructible. You should never open bottles, rip packaging, hold bags, tear off price tags, or trim your nails with your teeth. While it may seem to save you a few minutes in the moment, in the blink of an eye these bad habits can send you to our emergency dental office with a chipped or broken tooth! Keep the proper tools somewhere handy and easy to get to so you're not tempted to put your smile at risk.