Emergency Dentist — Pacoima, CA
The Help You Need
When the Worst Happens
No matter what sort of dental emergency you have – be it a toothache that occurred all of a sudden or a tooth that broke when you bit down on something hard – you probably don't want to have to think too much about your next steps. Luckily, there's a very simple answer: call A New Smile right away and schedule an emergency appointment with Dr. Ramtin . We are ready to provide fast pain relief whenever you need it with emergency dentistry in Pacoima, CA.
Why Choose A New Smile for Emergency Dental Care?
Wide Range of Emergency Procedures
State-of-the-Art Dental Technology
Experienced Team of Dental Specialists
How We Treat Dental Emergencies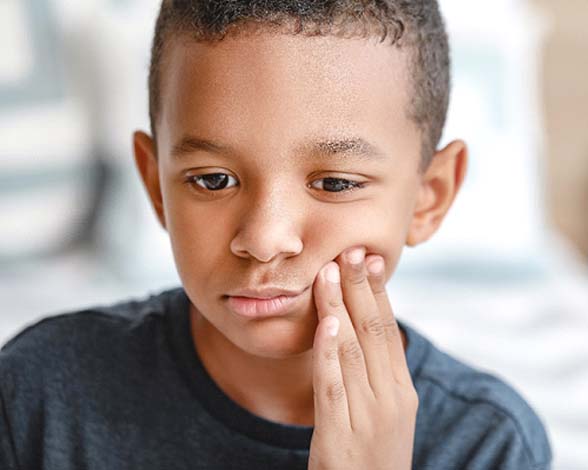 Call us to get an emergency appointment scheduled: When you call for an appointment, let us know exactly what happened and explain your symptoms in as much detail as you can so that we can give you good first-aid advice. We'll do our best to get you seen for an emergency visit as soon as possible.
Get an emergency exam from our team: When you arrive, either Dr. Ramtin or Dr. Farzam will perform a detailed exam of your mouth and take note of your symptoms to better understand what emergency you are experiencing. If needed, they will get you out of any immediate pain, then capture digital X-rays.
Review findings and make recommendations: Our office will work quickly to get your dental emergency resolved through a personalized treatment plan. Before we begin any phase of care, we'll always break down the estimated costs and expected timeline so you can make an informed decision on your care.
Get the care you need from our dentists : Whether you need a dental filling, crown, root canal therapy, extraction, or other service, we'll make sure to explain all aspects of your future care so you can make plans in advance and understand your costs beforehand.
The Most Common Dental Emergencies
There's no single definition for a dental emergency; some are caused by poor oral hygiene while others are the result of sudden trauma. Below, you'll find some guidelines to keep in mind that can help you deal with some of the most common dental emergencies our office handles.
Understanding the Cost of Emergency Dentistry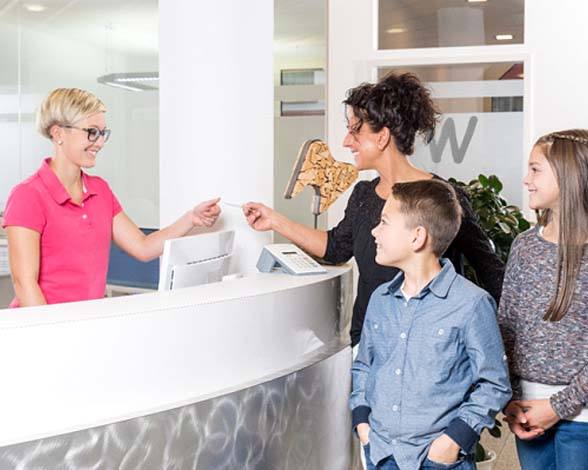 Emergency dental care could mean getting a filling, a crown, root canal therapy, or even an extraction. Simply put, there are many different kinds of emergencies and thus many different ways to treat them. As such, we can't give you an estimate for the price of emergency care until we've seen your mouth and determined the severity of the problem. However, once we've come up with a potential treatment plan, we'll make sure that you are aware of the costs involved before moving forward. If you want to learn more about what to expect, continue reading or call our office to speak directly with a member of our team!
No Two Dental Emergencies Are the Same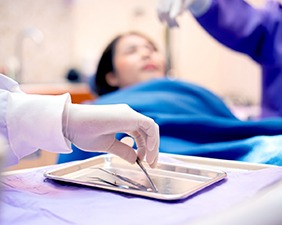 Believe it or not, visiting an emergency dentist in Pacoima is actually relatively inexpensive. Our team will conduct an oral examination during your appointment to determine which treatments are needed to get your smile back to normal. Since the procedures you need will depend on the type of emergency you're experiencing, it's impossible to know how much your care will cost until you come in for an exam. But don't worry – we'll thoroughly explain the pricing information so you know exactly what to expect before beginning any treatment.
Caring for Your Smile Can Save You Thousands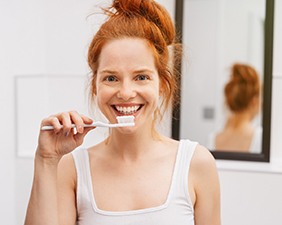 Some dental emergencies are unavoidable accidents, plain and simple. For instance, you could accidentally trip and fall on the sidewalk, chipping your tooth. However, it may surprise you to learn that most dental emergencies are the result of untreated damage, decay, or infection. That means you can easily lower your chance of a dental emergency by practicing good oral hygiene and visiting your dentist regularly. Not only will these practices keep your smile healthy, but they can help you save thousands of dollars a year on urgent dental care. Additionally, it's a good idea to make an appointment with your dentist as soon as you notice something is wrong with your mouth. By taking care of a problem right away, you can avoid needing more extensive and costly procedures down the line.
Does Dental Insurance Cover Dental Emergencies?
Yes, most dental insurance plans offer some form of coverage for dental emergencies. Generally, at least one yearly emergency exam is fully covered while most common services associated with hurting teeth (i.e., tooth extractions, root canal therapy, dental crowns) receive partial coverage, ranging from 50-80% in most cases. Of course, every policy is unique, and you must keep in mind that yearly maximums and deductibles usually come into effect. Before committing to treatment, you should confirm the details of your coverage with your insurance provider. If needed, our team can help with this process as well.
Other Options for Making Dental Emergencies Affordable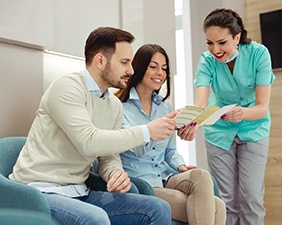 For patients who don't have dental insurance or want to receive treatment that's not eligible for coverage, we offer an additional financing option to make your dental bills easier to manage. With CareCredit financing, you can split up the total cost of your emergency dental care into smaller monthly installments. This option makes even the most expensive services affordable! What's more, there are plenty of low-to-no interest plans available, meaning you're guaranteed to find something that'll fit your budget perfectly.
How to Prevent Dental Emergencies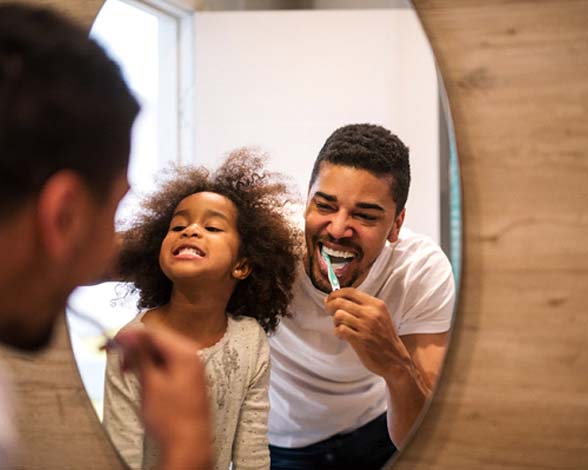 Dental emergencies can happen anywhere at any time. Not all emergencies are avoidable, but taking certain steps can help keep your smile safe. Read on as we go over in more detail about these five best practices for avoiding a dental emergency. If you need additional guidance on preventing dental emergencies, our team will be happy to speak with you directly.
Visit Your Dentist Regularly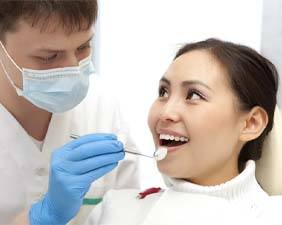 If issues like cavities and gum disease are left untreated, they can lead to serious problems like tooth infections, toothaches, and even tooth loss! Unfortunately, most oral health issues can develop without notice until they begin to cause unnecessary pain and damage. That's why you should visit us every six months for routine checkups and cleanings. These regular visits give Dr. Ramtin a chance to spot and stop oral health issues before they can cause a dental emergency!
Maintain Good Oral Hygiene Habits at Home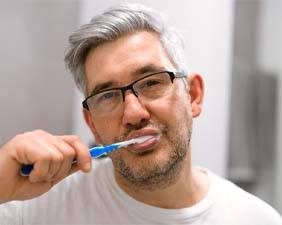 Between regular checkups, it's up to you to keep your oral health on track. The best way to do this is also the simplest: practice great oral hygiene! Simple healthy habits like brushing your teeth for two minutes twice a day, flossing daily, and rinsing with mouthwash regularly will help ensure that your teeth stay strong and sparkling.
Watch What You Eat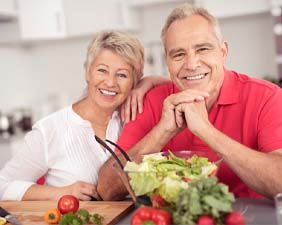 It's common knowledge that not all foods are created equal when it comes to your oral health. Sugary snacks and carb-filled foods fuel cavities, while acidic energy and sports drinks as well as hard foods wear away your enamel and increase your risk of chipped or broken teeth. Instead, try swapping out some or all of these choices with fruits, vegetables, lean protein, and low-fat dairy products to keep your teeth and gums healthy.
Wear a Mouthguard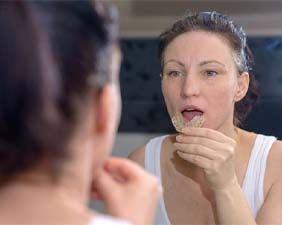 One of the most common dental emergencies are injuries caused by sports. Whether your mouth comes in contact with another player's elbow, a ball, or the ground, you could easily suffer a chipped, broken, or knocked-out tooth. Wearing a custom-made athletic mouthguard will help minimize your risk of these injuries and could potentially even help you avoid a concussion.
If you constantly wake up with headaches, sensitive teeth, or a sore jaw, you may grind your teeth in your sleep. This is called bruxism, and the prolonged exposure to excess pressure can dramatically weaken your teeth. Thankfully, with a personalized nightguard for bruxism, we can help keep your smile safe while you sleep.
Use Tools, Not Teeth to Open Packaging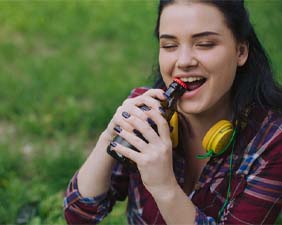 Teeth are strong, but not indestructible. You should never open bottles, rip packaging, hold bags, tear off price tags, or trim your nails with your teeth. While it may seem to save you a few minutes in the moment, in the blink of an eye these bad habits can send you to our emergency dental office with a chipped or broken tooth! Keep the proper tools somewhere handy and easy to get to so you're not tempted to put your smile at risk.
Dental Emergency FAQs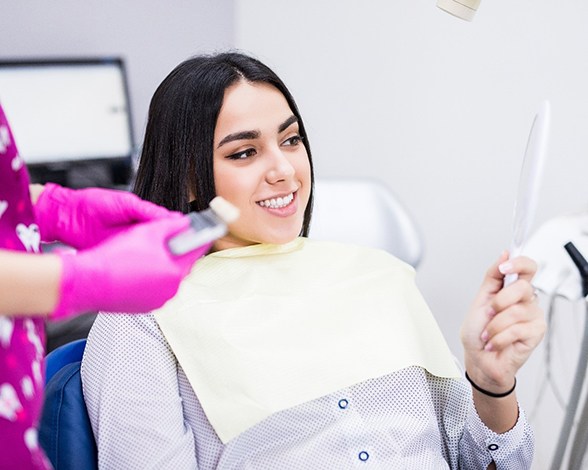 Have you ever experienced a dental emergency in Pacoima? They can be stressful, frightening, and happen when you least expect them to. Luckily, being well-informed and prepared to handle these situations can help you navigate them with ease. That's why our team at A New Smile has decided to answer some of the most common questions we receive from patients. If you'd prefer to speak directly with one of our dentists, visit our website or call our office and make an appointment!
Will My Toothache Go Away on Its Own?
In most cases, a toothache will not go away on its own. Since there are many possible causes for it, it's incredibly important that you schedule a checkup with your dentist as soon as possible to rule out any serious issues. At A New Smile, we'll conduct a thorough oral examination to catch and treat underlying problems before they turn into complications. If the toothache involves pain that's around the tooth rather than inside of it, then it may resolve on its own.
Should I Visit the Emergency Room First for Dental Emergencies?
Believe it or not, most emergency rooms are not equipped to handle dental emergencies in Pacoima. If you or someone you know ever find yourself experiencing a dental emergency, it's best to visit an emergency dentist first. However, there are a few exceptions where an ER visit would be a better option, such as those with:
Jaw fractures and dislocations
Severe cuts or lacerations to the face or mouth
Abscess or infection that's swollen to the point of affecting breathing or swallowing
What Does Throbbing Tooth Pain Mean?
Usually, throbbing tooth pain indicates an infection or inflammation within the tooth. When a crack inside the tooth allows air and bacteria to reach the sensitive inner area, it can result in irritation and potential infection of the pulp nerves, causing pain. There are some cases where throbbing teeth could be because of chronic teeth grinding and clenching.
Do I Need to Visit an Emergency Dentist for Minor Chips to Teeth?
Yes! When teeth are chipped, fractured, or broken, they will not heal on their own. If you choose not to seek treatment, the affected teeth are at risk of becoming even more damaged. Depending on the severity of the break, there are multiple solutions one of our dentists will suggest (i.e., root canal, dental filling, dental crown). It's especially important to visit your emergency dentist if your tooth is sharp or jagged because it can accidentally cut your gums or oral tissue.