Restorative Dentistry – Pacoima, CA
Restoring Your Tooth's Shape,
Size, and Appearance
Did you know that enamel doesn't have any living cells? That means that it can't heal if it gets broken, and any damage that does occur will likely get worse if you use the tooth as you normally would. If you want to save your tooth, then your first step upon recognizing dental damage should be to call A New Smile for an appointment with Dr. Ramtin. Our options for restorative dentistry in Pacoima, CA are made out of high-quality materials that are as strong and durable as they are attractive.
Why Choose A New Smile for Restorative Dentistry?
State-of-the-Art
Dental Technology
Long-Lasting, Beautiful
Dental Materials
Excellent
Customer Service
Tooth-Colored Fillings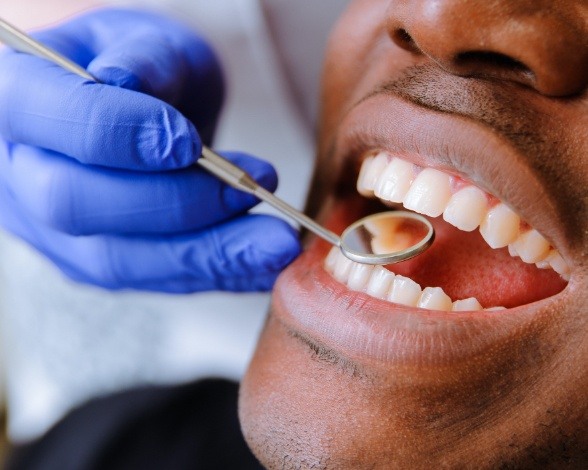 Fillings are typically used to repair teeth that have suffered from decay. While older patients might remember a time when fillings were primarily made out of metal, today tooth-colored composite resin is the preferred material for this type of restoration. The resin joins directly with the tooth itself, strengthening it. This type of filling can be color-matched to your natural enamel, with the ultimate result being that most people won't even realize you have a filling.
Dental Crowns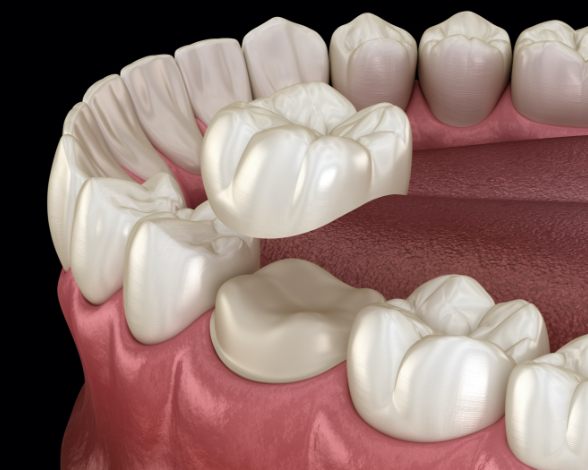 Some damage is just too extensive for a filling alone to fix. That is where dental crowns come in. These tooth-shaped caps can be used to completely cover natural dental structure, protecting it from harm and holding it together. At A New Smile, we offer EMAX and zirconia crowns; both of these materials can be customized to blend in seamlessly with your smile. It typically takes at least two visits for a dental crown to be created and attached to the tooth.
Full Mouth Reconstruction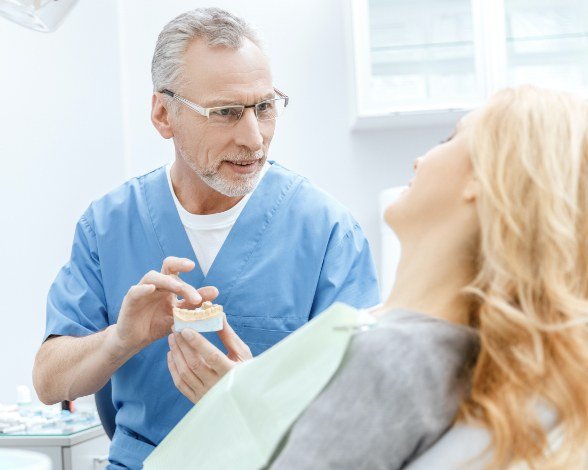 When all of your teeth need to be repaired or replaced, the process is called a full mouth reconstruction. It will involve a combination of fillings, crowns, and/or other restorative or cosmetic treatments that we deem necessary to restore your oral health. No two full mouth reconstructions are the same; each one is based on an examination of your smile and a careful consideration of what needs to be done to address your current dental issues.