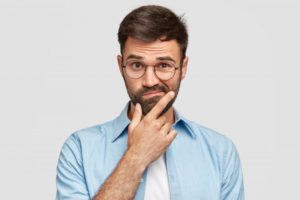 Thanks to modern dental technology and techniques, it's never been easier to get a beautiful smile! Cosmetic dentistry can help you erase dental imperfections and feel more confident in your appearance, but just how long does cosmetic dentistry last? After all, you want to make a worthwhile investment in your smile! While the specific answer to this question will vary from patient to patient, you can read on to learn more about what you can expect about the timeline of your cosmetic treatment.
Different Timeframes for Different Treatments
No two cosmetic services are exactly alike, so it makes sense that every treatment has its own estimated lifespan. In general, here's what you can expect from some of the most popular cosmetic treatments available:
Teeth Whitening: Whether it's at-home or in-office, professional teeth whitening treatments offer far more effective and reliable results than store-bought whiteners. You can expect your smile to stay shiny and bright for six months to three years depending on how well you care for your results.
Cosmetic Dental Bonding: Dental bonding can practically erase minor imperfections like chips, cracks, stains, and gaps in as little as an hour-long appointment! The end result will have your smile looking like new, but you'll need to have this treatment touched up every few years to make sure it stays that way.
Metal-Free Crowns: Metal-free crowns are far more aesthetically pleasing and healthier than their shinier counterparts. Depending on where in the mouth your crown is located, you can easily expect it to last 15 years or more.
Veneers: Veneers are more expensive than other cosmetic options, but they're a long-term investment. These thin shells of dental porcelain can stay securely in place for 10-30 years or more depending on your daily habits.
Invisalign: When it comes to making a truly permanent change to your smile, Invisalign is one of the best options. Orthodontic treatments like these clear aligners reposition your teeth to align your smile and bite for lasting results. However, if you want your pearly whites to stay in their new positions for life, you'll need to wear a retainer.
The Best Ways to Maintain Your New Smile
Once your cosmetic treatment is complete, it will be up to you to make the most out of it. A few healthy habits can dramatically extend how long your results last, while some bad decisions can ruin your smile again right away. Once you improve your smile, you can help maintain your results by:
Brushing for two minutes twice a day and flossing daily
Avoiding all tobacco products
Limiting hard, sticky, sugary, and staining foods
Refraining from chewing on items like ice, fingernails, pens, and nutshells
Visiting your dentist twice a year for routine checkups and cleanings
No matter which cosmetic dental service you choose, practicing basic good oral hygiene habits will go a tremendously long way in maintaining your results. If you want to learn more about how long certain cosmetic treatments last, schedule a consultation with your dentist!
About the Practice
At A New Smile, our team of experienced dental professionals is dedicated to helping patients of Pacoima and the surrounding communities achieve smiles that look and feel their best. Our modern dental office is equipped with the latest dental technology and we are proud to offer all the services your family needs under one roof. If you're looking to enhance your smile with cosmetic dentistry, we'd be happy to help you choose which service would best meet your needs with beautiful, long-lasting results. To learn more, we can be contacted online or at (818) 897-5771.