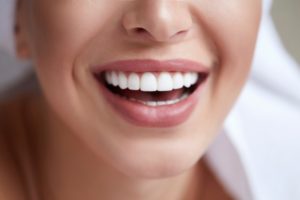 You have multiple avenues of cosmetic dentistry to pursue when looking to upgrade your grin, but not all choices are created equal. When you are looking for a significant change in your appearance, porcelain veneers are tough to compete with. Because of this, they have become very popular in recent years. Veneers are so effective because they benefit from modern dental technology. Keep reading to learn about them from your cosmetic dentist in Pacoima.
How Do Dental Veneers Provide an Upgrade?
Veneers are thin shells of tooth-colored porcelain placed over the front-facing surfaces of teeth to mask cosmetic imperfections. The durable, natural-looking materials can cover a single damaged tooth or a mouthful of cosmetic flaws. Generally, veneers are utilized to address teeth that are chipped, gapped, misaligned, misshapen, stained, or undersized.
What Dental Technology Is Implemented to Boost Veneers?
Temporary Veneers: It will take a few weeks for your permanent veneers to be made. In the meantime, you are given a set of temporary ones. This allows patients an adjustment period to become accustomed to how veneers look and feel before the final set is ready to adhere to the teeth. And most importantly, temporary veneers can guide updates to the schematics of your permanent ones before they are finished.
Computer Imaging: Imagine seeing your new smile before you even get veneers! If you're nervous about the results, your anxiety can be eased thanks to computer imaging. Software modifies a current photo of your smile and transforms it into what you will look like once you have veneers. This is great for creating a game plan for your smile makeover.
Digital Photography: To get the results you seek, it's essential to have an accurate, high-resolution photograph to transfer all the unique information about your smile to the dental lab. This is especially important for accurate color-matching and a necessity to capture the shape, size, length, and position of your teeth. It helps the laboratory create the ideal outcome for your grin.
Veneers are a superb example of capitalizing on advancements in the dental field to provide patients with optimal results and help them feel comfortable about what to expect with this long-term solution. It's a case of technology bringing you the smile of your dreams!
About the Practice
At A New Smile, our team of doctors consists of two general dentists, a periodontist, and an oral surgeon. Because of their diverse experience and training, we can offer comprehensive dental care, including advanced treatments. If you are interested in porcelain veneers, in as little as two appointments you receive a smile that doesn't stain easily and can last more than a decade with proper care. Schedule a consultation on our website or call (818) 897-5771.