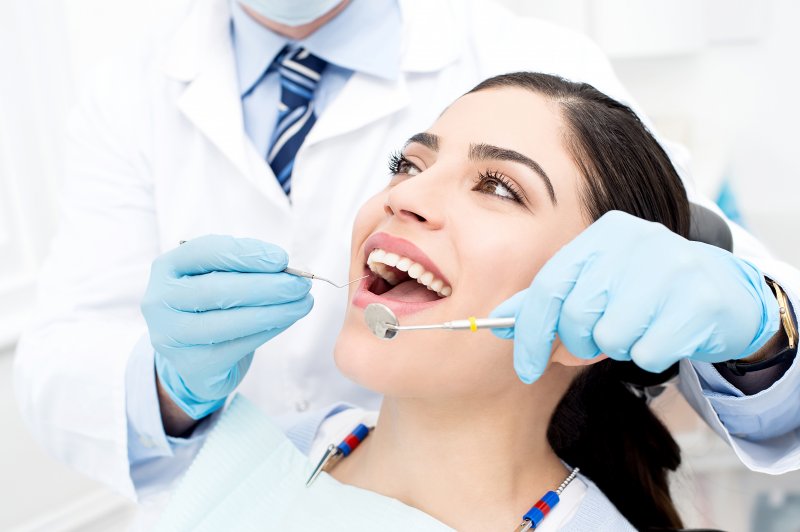 Everyone knows about the importance of visiting their dentist every six months. These routine checkups and cleanings are essential to keep your smile in optimal condition. No matter how well you take care of your teeth at home, you still need a professional to regularly monitor your oral health and clean your pearly whites. If you have an upcoming dental checkup in Pacoima, here are five things you can do to prepare for your appointment.
Clean Your Teeth Before Your Appointment
Before heading to your dentist's office, it's a good idea to give your pearly whites a thorough cleaning. It'll help reduce the amount of time a dental team will need to clean your teeth. Plus, it's easier to spot issues like tartar buildup when there is less unwanted debris and food particles in your mouth. If possible, avoid eating anything before your visit.
Determine Budget and Payment Method
Want to make your dental visits as stress-free as possible? Make sure you go over your insurance policy before your appointment. It's a good idea to figure out what's covered and how much you'll be expected to pay out of pocket. That way, you can determine which method you'll use to pay (i.e., credit card, checkbook, insurance card, etc.)
Arrive on Time
It's always appreciated when people arrive on time for anything! However, it's especially a good idea to show up at the time set for the appointment. Dental practices have other patients to see, which is why it's important to respect their schedules. If you arrive a few minutes before your appointment, you'll likely experience less anxiety during your treatment.
Communicate Clearly
If you're experiencing any oral health issues, be sure to inform your dentist during the appointment. It'll make it easier for them to spot and address your concerns! Dentists make mistakes too, which is why it's possible they could miss an issue that a patient hasn't mentioned. For that reason, you should also be completely honest when filling out your dental history form. While some issues can be embarrassing, it's best to provide as much information as possible so you can get the treatment you need.
Let Your Dental Team Know About Your Anxiety
Feeling nervous about your upcoming dental checkup in Pacoima? You're not alone. It's incredibly common for people to experience dental anxiety. Of course, you should let your dental team how you're feeling. They have tools to help you relax, such as sedation dentistry.
If you have an upcoming dentist appointment in Pacoima, be sure to review the tips outlined above. Being prepared will ensure your visit is as breezy and smooth sailing as possible!
About the Practice
At A New Smile, we offer high-quality, personalized, and comprehensive services for patients of all ages. Our team uses the latest technologies and techniques to ensure everyone gets the exceptional dental care they deserve. If you need to schedule a routine checkup and cleaning, visit our website or call (818) 897-5771 to make your appointment today!