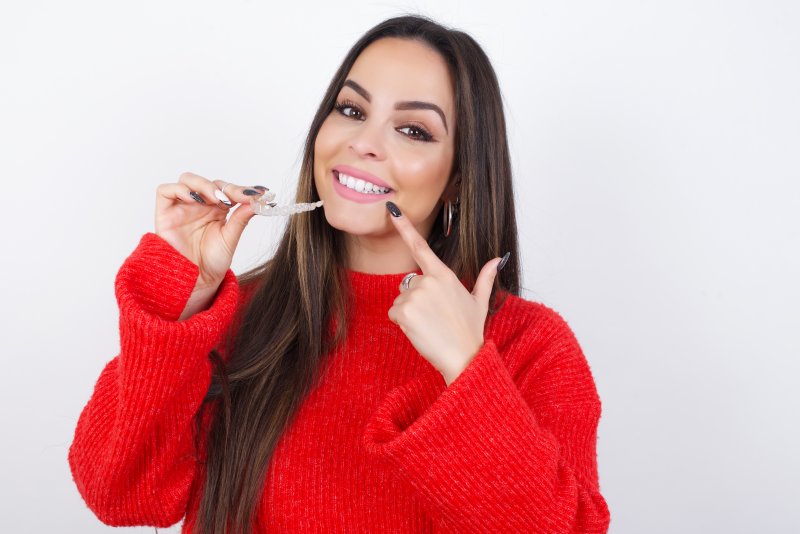 Invisalign treatment has been around since 1997. It's a popular alternative to traditional braces since these clear aligners are removable and virtually invisible. This makes it easier to clean your teeth and allows you to undergo treatment discreetly. If you only have one arch of your smile that you want to correct, you may be wondering if it's okay to get Invisalign on just your top teeth. Continue reading to learn if it's possible to straighten only one arch of your smile.
What Is Single Arch Invisalign Treatment?
Single arch Invisalign treatment uses only one aligner on either your bottom or top teeth. Since Invisalign treatment usually involves one tray on the top teeth and another on the bottom ones, single arch treatment is less common. Your aligner trays will be changed out as directed, which will typically be every week or two. This will gradually shift your teeth into a more ideal position.
Who Can Benefit from Single Arch Treatment?
Single arch treatment is usually ideal for those who have just a few crooked teeth and want them to look more visually appealing. More complex orthodontic issues such as crossbites and open bites will likely require treatment on both arches. However, single arch Invisalign treatment may be ideal for people with the following issues:
Teeth shifting back to their previous positions after orthodontic therapy
Front teeth that are slightly crooked or misaligned
Minor spaces or gaps between teeth
A single misaligned tooth
Risk Factors Associated with Single Arch Treatment
Receiving single arch Invisalign treatment can be effective. Even so, it comes with some risks. Your upper and lower arches close against one another. Adjusting one part of your bite can change pressure points in the mouth. This will make certain teeth hit harder or higher than others when biting. This can cause toothaches, enamel damage and wear, and TMJ pain. Careful monitoring is necessary before undergoing single arch treatment.
Am I a Good Fit for Single Arch Treatment?
If minor tooth movement is needed, single arch treatment may be a viable option. Fortunately, most single arch treatments focus on the upper or lower front teeth. This allows movement without the need to alter the opposing teeth. Speak with your orthodontist about what you hope to achieve through treatment. They will inspect your bite to determine if single arch treatment is right for you. Traditional orthodontic options using connectors like rubber bands might be needed in some situations.
As you can see, single arch Invisalign treatment is a viable option in some situations. With some help from your dentist, you can determine if this treatment is the right option to straighten your smile for a gorgeous grin you love!
About the Practice
Dr. Steven Choi, Dr. Parham Ramtin, and Dr. Deborah Termeie are the three skilled dentists who lead the team at A New Smile. They operate from a comfortable, inviting dental office in Pacoima and offer patients a variety of exceptional treatments that can improve the looks of their smiles. If you have one arch of teeth that's crooked, they can speak with you about receiving Invisalign treatment to move your teeth into a better position. If you want to make an appointment or want more information about their services, you can call A New Smile's office at (818) 897-5771 or visit their website.