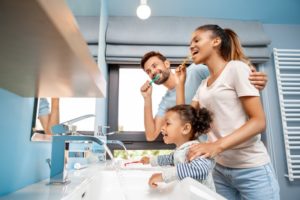 Imagine being able to avoid an emergency situation but not taking the necessary steps to do so. While human nature might lead you to take your health for granted until something goes wrong, adopting a preventive approach in life is the way to go.
The better informed you are about what could happen, the greater your chances of not having to deal with that adversity will be. Here are six tips from an experienced dentist so you don't have to endure a dental emergency in Pacoima.
Wear a Protective Mouthguard When You Play a Sport
This is a big one for avoiding emergencies. Dentists see many injuries each year from people playing sports who were not wearing a mouthguard. Depending on the sport, it would not be surprising for your teeth to be knocked out if you weren't protected. Custom-made sports mouthguards are comfortable to wear and don't obstruct breathing.
Reduce Your Sugar Intake
When you frequently snack on sugary foods, it increases the acidity in your mouth. The acid attacks your tooth enamel, which leads to cavities. Even if you don't give up sweet treats, simply eating them with your main meal instead of snacking on them is better for your teeth.
Prioritize Interdental Cleaning
Dental floss fits the bill here, but you can also try interdental brushes, soft picks, or a Waterpik. If you don't floss regularly, it leaves approximately one-third of your tooth surfaces uncleaned and greatly increases your risk of tooth decay and gum disease.
Replace Your Toothbrush Regularly
The standard increment for replacement is every 2-3 months but do it sooner if the bristles begin to look worn. Most electric toothbrushes have built-in wear indicators. If your toothbrush is too worn, it will not clean your teeth effectively.
Take Notice of Any Persistent Dental Pain or Changes
A nagging toothache is always a sign that something is wrong. If it disappears, you may be tempted to ignore it, but don't do that because a severe tooth infection can sometimes kill the tooth nerve. You should definitely see a dentist to increase the chances your tooth is saved. Also, be aware of any changes to your gums or oral tissues – a sore that fails to heal properly should be reported to your dentist.
If You Chip or Crack a Tooth, Visit Your Dentist ASAP
When a damaged tooth is not repaired, it can fall victim to bacteria that will create infection and decay. Ignoring that type of problem raises the chances you will later need extensive treatment such as root canal therapy. If you lose a filling, don't wait to see your dentist for repair.
It may seem easier to coast by with minimal precautions for your teeth when everything is going great, but that mindset is just asking for trouble. By taking a proactive approach to your oral health and seeking advice from your dentist in Pacoima, you have much better odds of avoiding an expensive, painful problem down the line.
About the Practice
At A New Smile, we're able to address virtually any oral health need, whether that's specialized care from a periodontist or endodontist, or detailed treatment from our in-house oral surgeon. Our dental office is newly remodeled, including everything from the cabinetry to the paint and treatment chairs. It is a great idea to take the steps in this blog post to do your best to avoid a dental emergency. If the unexpected ever happens, however, we can perform a wide range of emergency procedures with our state-of-the-art dental technology and there's no case our experienced team of specialists hasn't seen before. Whether it's a dental emergency or you just need to schedule a dental cleaning and exam, visit our website or call (818) 897-5771.